online dating experiment
Here is an overview of 2 months of using Hinge. I even paid for 3 months Hinge premium. Bailing early with the data.
Signup time : 19/3/2022 End of experiment : 19/05/2022
Hinge Wrapped was the tool someone made that created these graphs.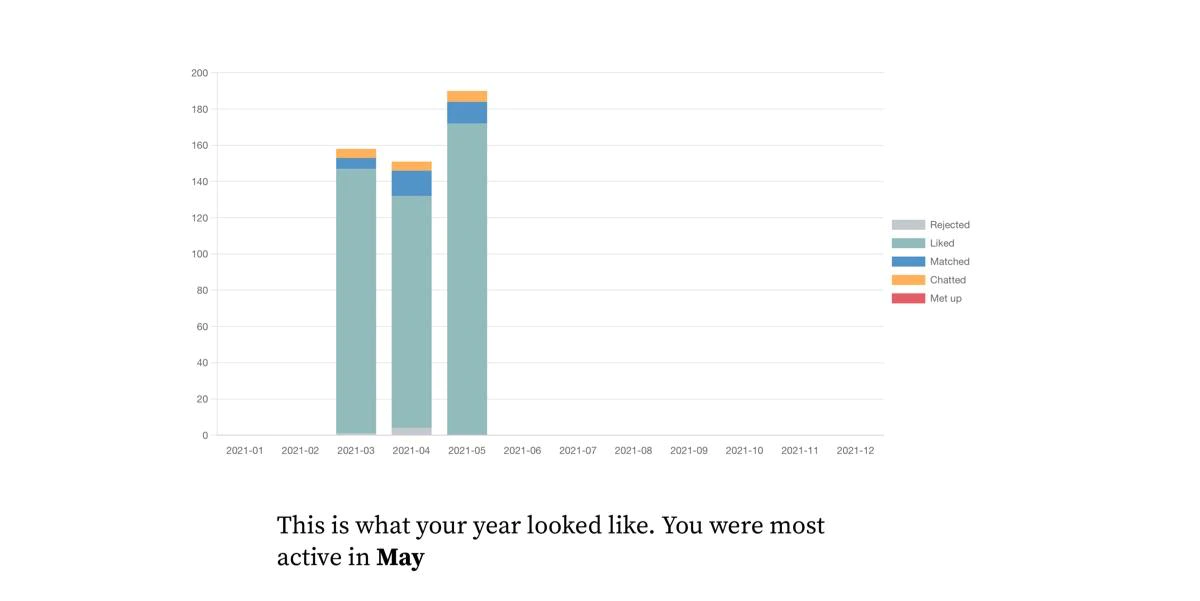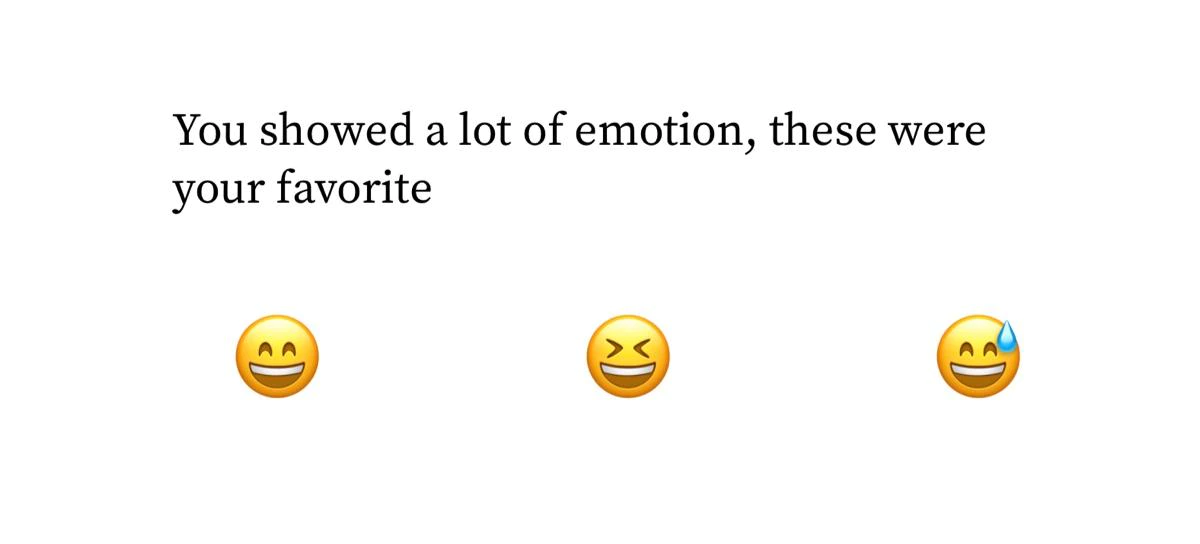 Total stats
452 swipes
446 likes sent
32 Matches
16 Chatted
20 people liked me- but I didn't like them back
0 IRL Meet ups
Online dating is broken
Stories of how people meet matter. A lot. I personally don't want the story of 'how we met' to be on a dating app.
Divorce rates are 2-6x higher in online couples (in the handful of studies I skimmed). Again intuitively makes sense. Online dating gives one the idea that there is always something better out there.
Chemistry/attraction is deeply embodied. You know it when you know it. In person. Not an online picture.
The cost of rejection for men is very low on dating apps. Therefore they just shoot their shot. No consequence for rejection. The thrill of the proposal is taken away. 'Too easy'.
Subtly programming yourself to think 'there is always someone better out there'. Deeply pernicious and not spoken about enough.
Women seem to get too much unwanted attention. Men get too little attention.
Stranger danger is real, moreso for women.
Alternative : The real world
Talk to everyone you find attractive
Spend time with the people you have good chemistry with
Date people that you connect with intellectually and morally
Marry the one whose place in life and goals match up pretty well to yours
Don't meet people with the expectation of a relationship. Meet to be surprised. Be curious.
Try too hard, you fail. You become mechanical. Relaxed playful approach. Say yes to everything. Increase the surface area of chance encounters. Join activities and go regularly. But put yourself in situations that the 'movie' version of you would do.
Let it happen